I don't know if any of you have noticed but I tend to get bored of the look of my blog quite often. I change it ALL the time! Luckily, I have figured out how to do it all on my own. Its a little time consuming but its also fun and its something that I enjoy doing.
I have not been able to find the perfect look that really expresses who I am as a person but I think this may be the curse of being creative! I always want to recreate and redesign my blog!
Here is a look at a few of the buttons that I have had on my blog (including the most recent one):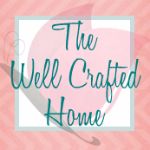 This one is the most recent one and I'm not completely sure I'm in love with it...although it is pretty cute! :)
Here are some past ones:
Do you see what I mean? I have had SO many different looks for my blog and I just cant settle!! Each one of these buttons had a full layout to go along with it so imagine what the layout would look like :)
If you see a new layout (which I'm sure you will at some point!) feel free to leave a comment and let me know what you think about it! I love the feedback!
Let me know which one of these you like the best and what you like about it! Also, if you have any suggestions for upcoming layouts let me know!