I am always excited to share the crafts that my family and I have made! This week, I got together with my mom and my sister (my usual crafting partners) and created these awesome hurricane vases!
Here is the tutorial for how we created these!
Step 1: Assemble the "ingredients"
4 Stem Candle Holders (Dollar Store)
3 Little Vases (Dollar Store)
Glass Etching Cream (Michaels)
Painters Tape (Michaels)
Cheap Paint Brush (Michaels)
E-6000 Glue (Michaels)
Newspaper
Step 2: Etch the small vases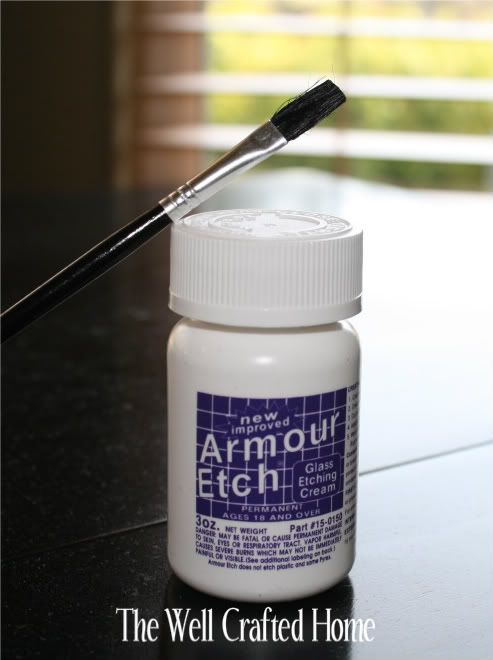 Get paintbrush and etching cream and lay down the newspaper over your surface (this stuff is made of chemicals that eat away the surface of the glass so you can imagine what it would do to your table! Yikes!)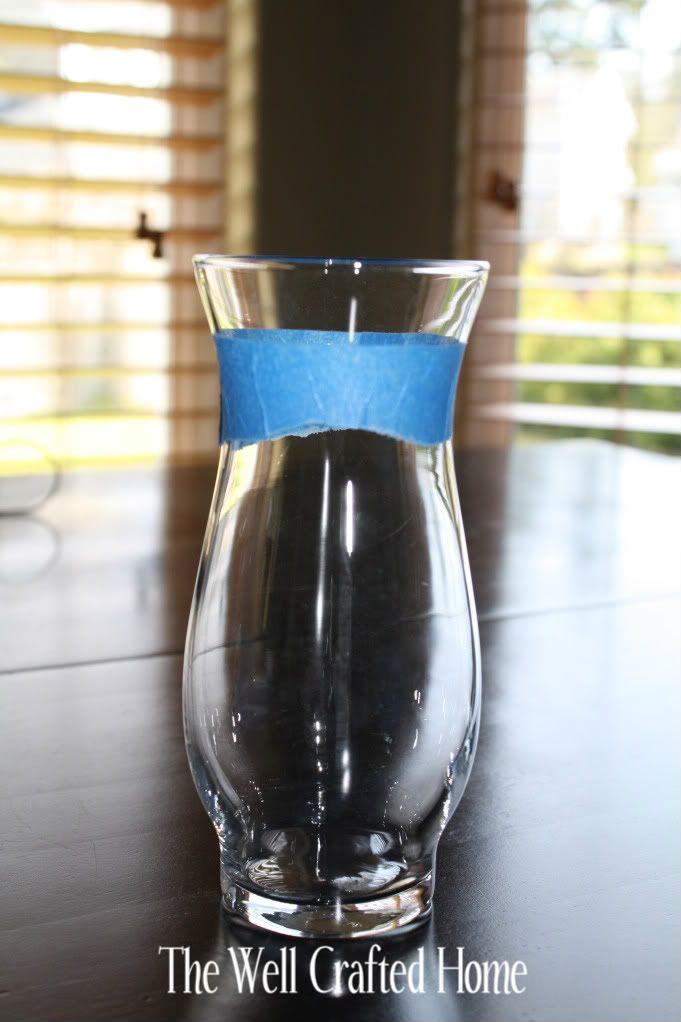 Tape off the area that you want to paint. Make sure there are no gaps!
Glob on the paint pretty thick and try to make it an even coat. Leave it on for 5 Minutes and wash off right away with luke-warm water.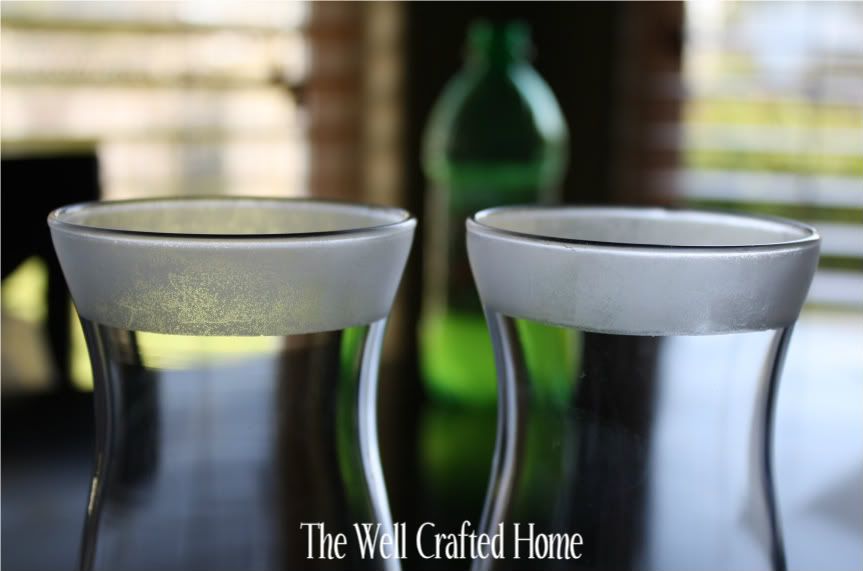 This is what it should look like when it is dry and you take the tape off. If you want to make the same set of these vases that I did, you should make three of these!
Step 3: Attach the base for the short hurricane vases (Total of 2 vases)
Start with the small frosted vases that we just finished.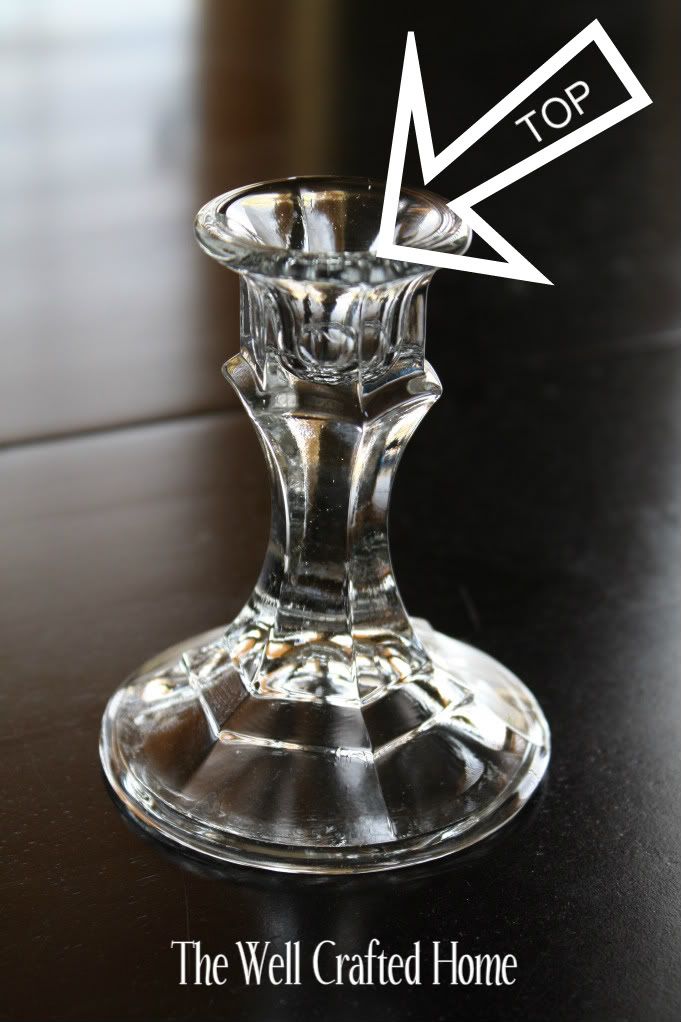 Grab the small candle holders (For the small hurricane vases you will only need one of these)
Add some of the E-6000 to the TOP of the small candle holders
It should look like this when you are finished. But make sure to give it enough time to dry!
Step 4: Attach the base for the large hurricane vase (Total of 1 vase)
Again, we are going to start with the frosted small vases that we made in step 1.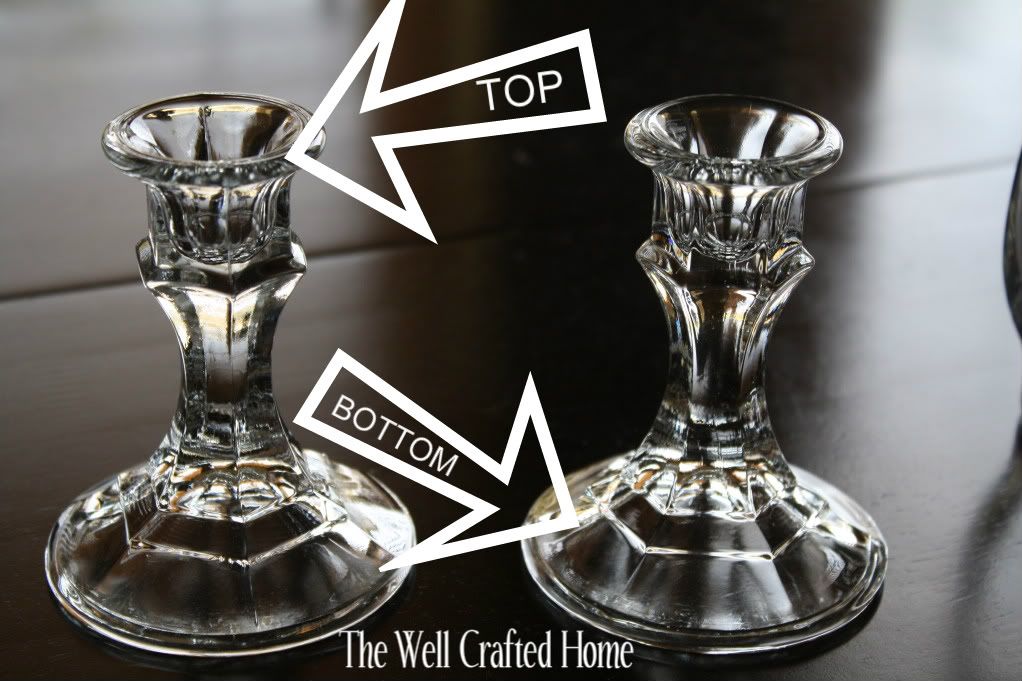 Grab 2 of the small candle holders for this one!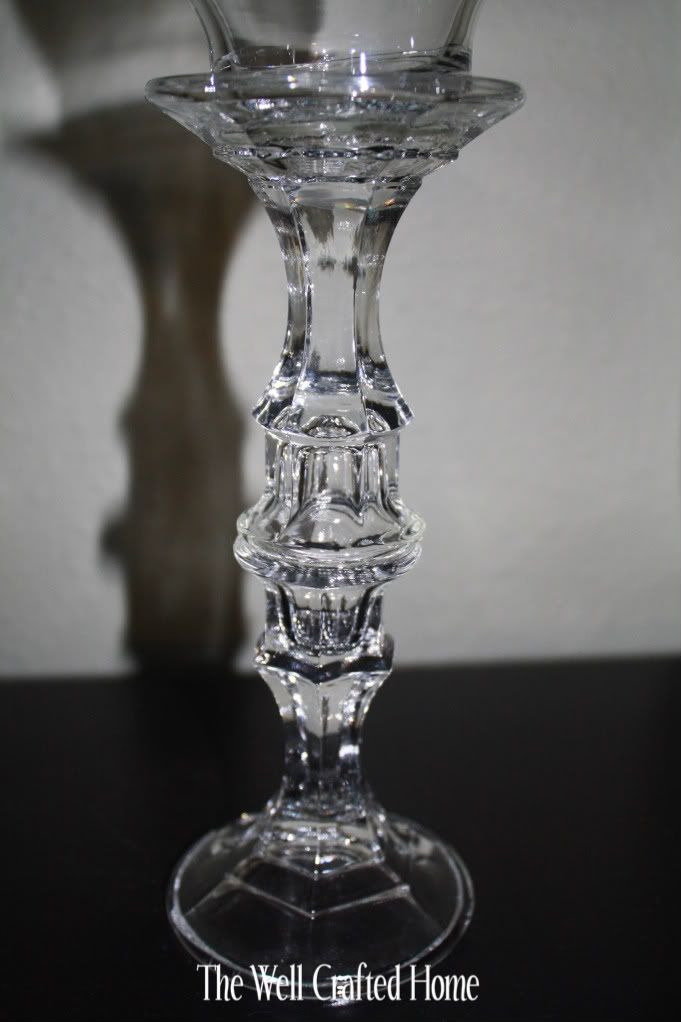 Glue the tops of the two small candle holders together with the E-6000. Let dry.
Glue the base of the small frosted vases to the top of your two glued together candle holders with the E-6000. Let Dry.

When I finished all of the 3 vases that I made, I put a little bit of uncooked rice in the bottom and added some small pillar candles. Here is what they look like finished!
Send me a message if you have any questions! I cant wait to see your projects!